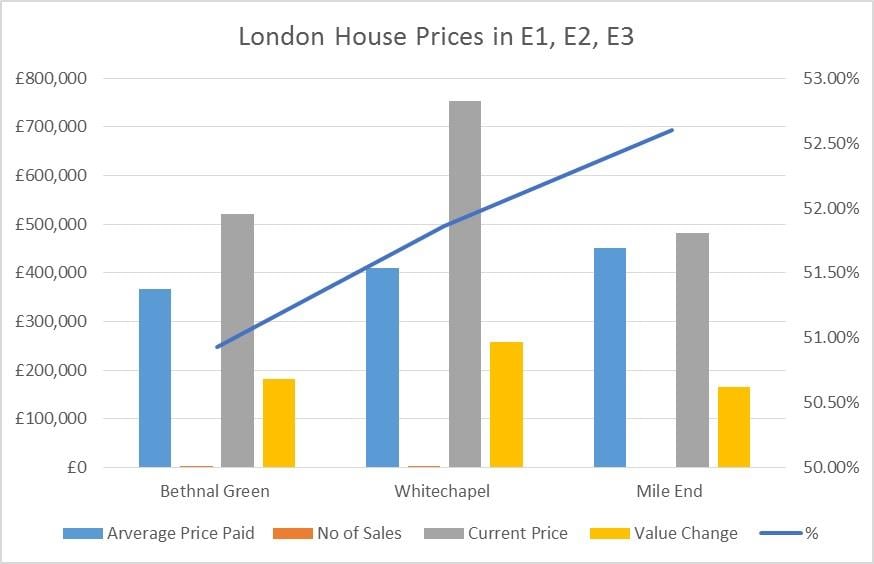 Published: 09/05/2017   Last Updated: 09/05/2017 16:40:43   Author: Capital Heights     Tags: London House Prices E1, E2, E3, Valuation
How Much Money Is Tied Up In Your Home
Being in London, demand is high, people would like to move quickly and there is a lot of uncertainty in the industry. However this has not stopped us from selling properties.
Over the last 6 months, we have sold properties across E1 Whitechapel and E2 Bethnal Green areas in a record time. The average time it took to sell a property in March was 47 days, In April it took even less 43 days.
See the graph below, its shows how the average price in your area compared to the current price which has jumped by nearly 50% over a 10 year period.